Aaron Fernando Hayes born March 17, 1984, the younger brother of Lt Robert Hayes passed away as a result of an auto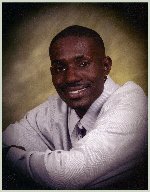 mobile accident in Denver, Colorado on May 24th, 2006.
While in high school Aaron developed an interest in Criminal Justice and received State Ce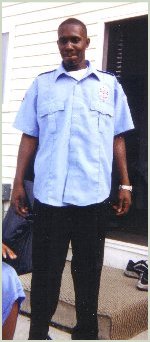 rtification from the Wisconsin Department of Regulation and Licensing for Private Security.
On June 12th, 2003 Aaron Hayes graduated from Ruether High School in Kenosha, Wisconsin. During his youth and high school years Aaron played AAU Basketball for Mission Through Sports and traveled throughout the States of Wisconsin and Illinois. His peers fondly knew him as "Goat" because of his Basketball Athletic abilities.

In August 2003 Aaron decided to attend Harper Junior College in Palatine, Illinois where he studied Criminal Justice and played on the Men's Basketball Team.
On May 22nd, 2006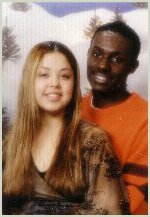 Aaron Hayes pursued career plans to attend College in San Diego, California and continue his education in Criminal Justice.

On May 24th, 2006 at 1:00am Aaron's life was shortened. He died at the age of 22, from multiple injuries suffered from an automobile accident in Denver, Colorado.

God blessed Robert and Aaron Hayes with special gifts to share with many people.
The legacy of their gifts and talents will be forever cherished with sweet memories.
Before his death on May 19th 2006 Aaron married his childhood sweetheart Erica Ciseneros of Kenosha, Wisconsin.
We Love you Lt. Robert E. Hayes and Aaron F. Hayes.